Tänzerin, Choreographin, Pädagogin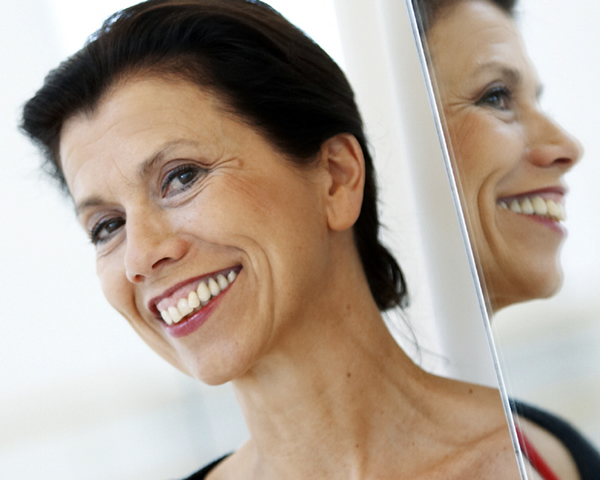 Teacher of classical ballet
Royal Academy of Dance® registered Teacher.
Choreographer of classical and contemporary productions, dance theatre, shows and musicals.
Born in New Jersey, USA, Claudine Merkel trained at the famous Stuttgart Ballet School, under the direction of John Cranko, which formed the basis and springboard for her subsequent artistic work.  Her dance career continued with engagements in Paris, Cannes, New York, London, Basel, Antwerpen and, lastly, Münster, where she was a soloist from 1977 to 1983.
Since founding her dance company dance events in 1987, Claudine Merkel developed her own style of dance and performance. With a mix of tradition and avant garde, dance events presented audiences with new ways of looking at seemingly common themes and experiences.
As an independent choreographer and producer, she was able to experiment, not only breaking down barriers between different forms of theatre and amalgamating them into a new style which she called TanzArt, but also performing in unusual places with great success:  in 1991 Claudine used modern dance with laser light projections in Les Images de l'Univers which was performed in several towns and cities, in 2004 Tuatha – TanzArt im Zoo was performed in Munster's famous zoo, and in 2010 Parade 2010 was specially commissioned and performed in Munster's Picasso Museum, all to much acclaim.
After attending the Royal Academy of Dance (RAD) teaching course for professional dancers in London, in the mid-1990s Claudine founded her own school in Munster (dance academy), teaching classical ballet and modern dance and also successfully entering students for the RAD grades and professional examinations.
After closing the dance school in 2016, her artistic development continued, with an emphasis on exploring questions of humanity, art and nature.  In 2016 her search for an authentic, essential kind of movement led her to the Indonesian movement artist, Suprapto Suryodarmo.  This influential meeting and getting to understand and practise Suprapto's special movement method "Joged Amerta" opened the way to a new outlook and a new direction.  At the New Year 2016-17, Claudine Merkel danced at Suprapto's Srawung Seni Candi Festival in Java.