Amerta Workshop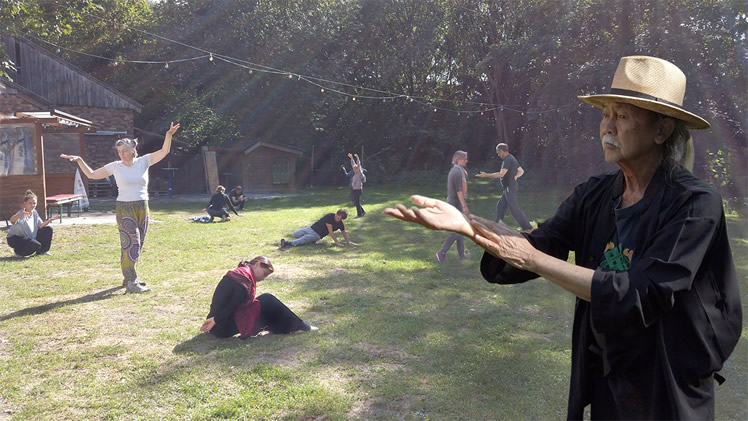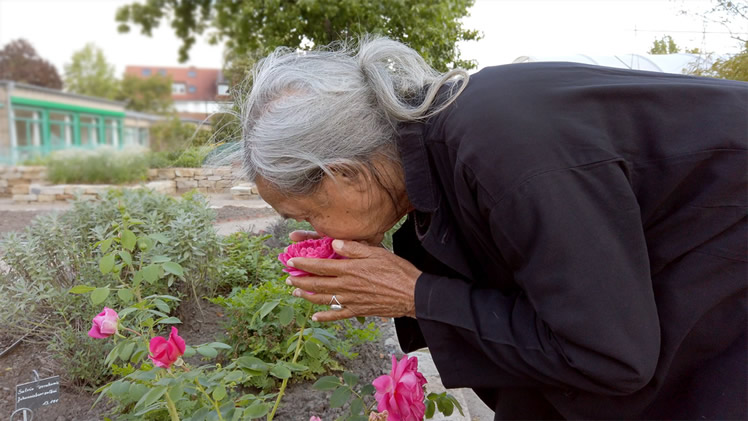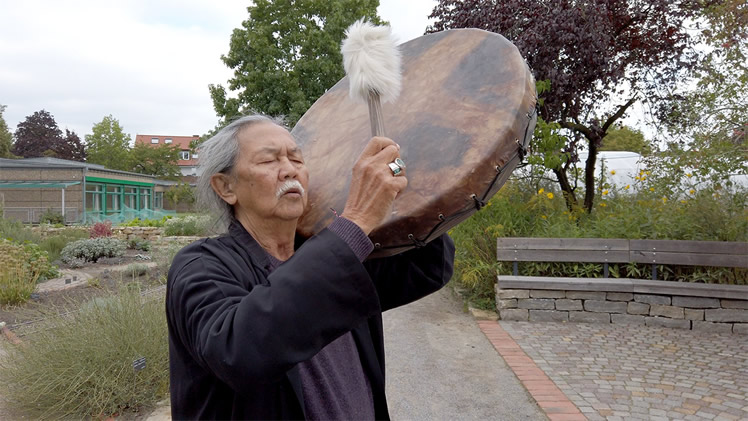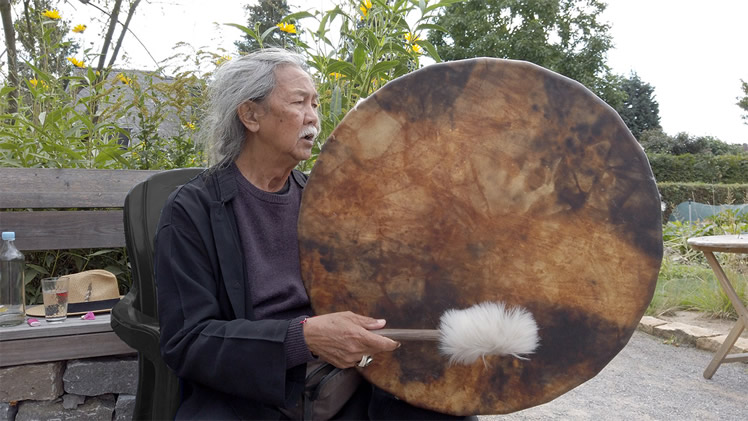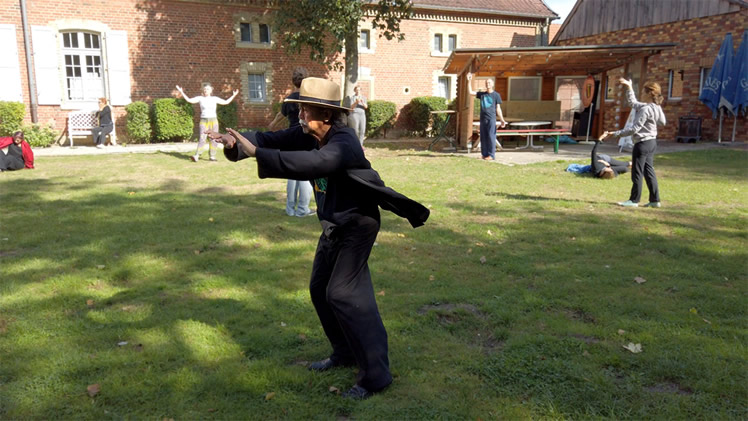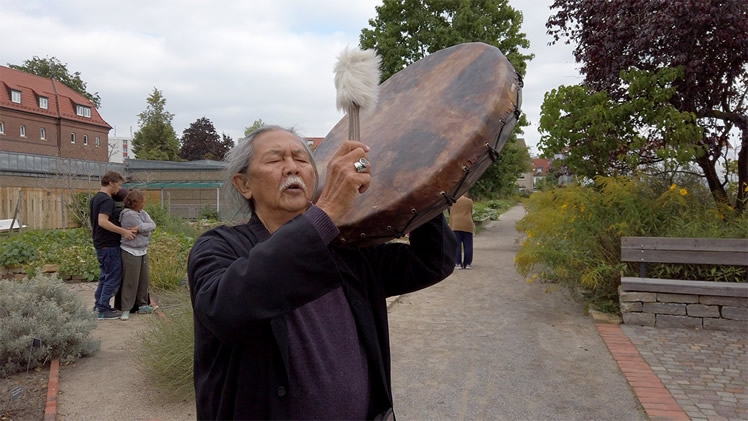 Memory of Suprapto Suyardomo in the garden | Photos: Wolfgang Braden
JOGED AMERTA GARDEN
Der Atem der Zukunft
Sommer Workshop mit Claudine Merkel, Annelise Soglio und Rudolf Berlekamp
5. - 7. August 2022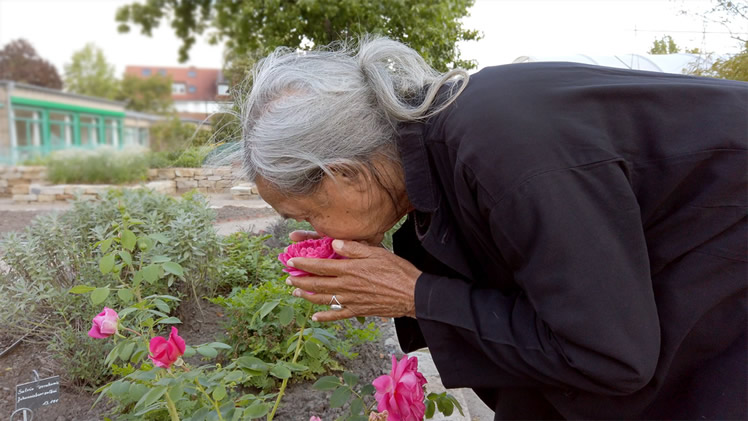 Suprapto Suyardomo im Kapuzinergarten in Münster 2019
Auch im Sommer 2022 soll, wie jedes Jahr seit 2017, ein drei-tägiges gemeinsames Amerta Movement in Münster stattfinden, um die Vision und Tradition von Prapto weiterzuführen.
Unsere Motivation
Claudine: to know who I am… the purpose of my being… feeling my rythm connecting in resonance…
Annelise: Die Schönheit der Lebenskraft spüren, sich damit verbinden und im Alltag zur Wirkung bringen.
Rudolf: Den Mensch als Kunstwerk erkennen. Die Freude und die Schönheit in jedem Moment entdecken und meine Handlungen bewusst wahrnehmen und gestalten.
Kontakt: Claudine Merkel | +49 170 99 66 909 | c.merkel@t-online.de
Weitere Informationen zu Amerta Movement unter https://amertamovers.wordpress.com
---
VERGANGENE WORKSHOPS
JOGED AMERTA GARDEN
Growing in movement
Sommer Workshop mit Claudine Merkel, Annelise Soglio und Rudolf Berlekamp
20. – 22. August 2021 in Münster

Suprapto Suyardomo im Kapuzinergarten in Münster 2019
JOGED AMERTA GARDEN
Blossoming in movement
Workshop mit Claudine Merkel, Annelise Soglio und Rudolf Berlekamp
7. – 9. August 2020 in Münster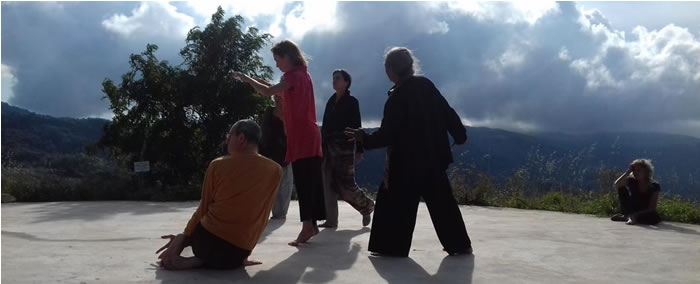 Foto: Michaela Bergmeier
Joged Amerta workshop with Suprapto Suryodarmo
30. August – 5. September 2019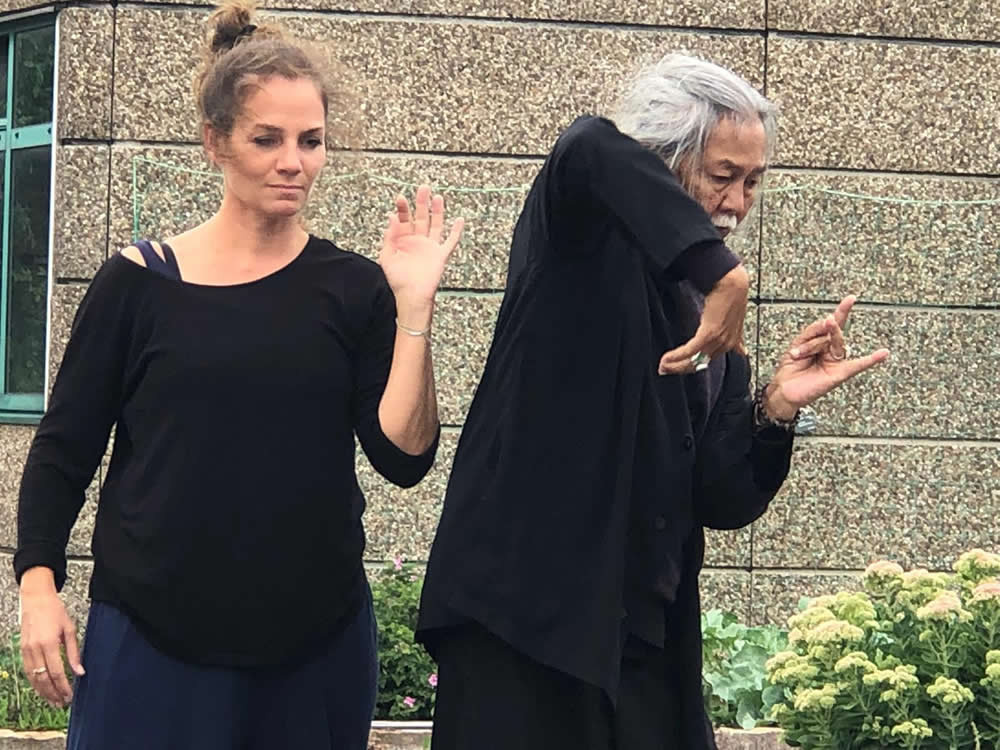 Sharing Living Art & Religiosity mit Suprapto Suryodarmo
14. - 17. August 2018